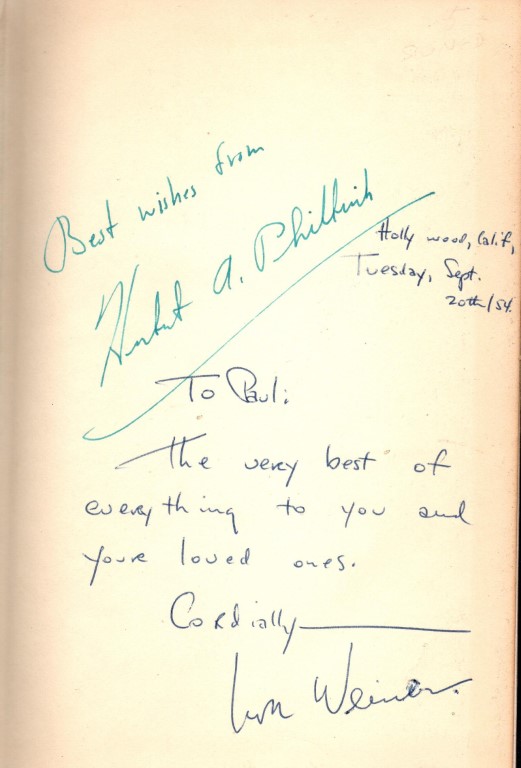 Author Name Philbrick, Herbert A.
Title I Led 3 Lives-Citizen, Communist, and Counterspy.
Binding Hardcover
Book Condition Good.
Jacket Condition Good-.
Type Hardcover
Publisher Grosset & Dunlap 1952-01-01
Inscription Signed
Seller ID 325952
*AUTOGRAPHED/SIGNED* by Herbert A. Philbrick on fly page. GOOD/GOOD-. Black dust jacket, dust jacket in archival plastic protector. Approx. 8" x 5.5". 323pp. Bumps/chips to edges and corners. Dust jacket is beginning to disintegrate, tears and chunks missing to spine edges and top of front cover. Back top cover is crumpled. Rub wear. Dirt/dust markings to covers. Wrinkles/creases to edges. Signed and dated with a personalized message from previous of owner, book was given as a gift.
Price = 24.95 USD