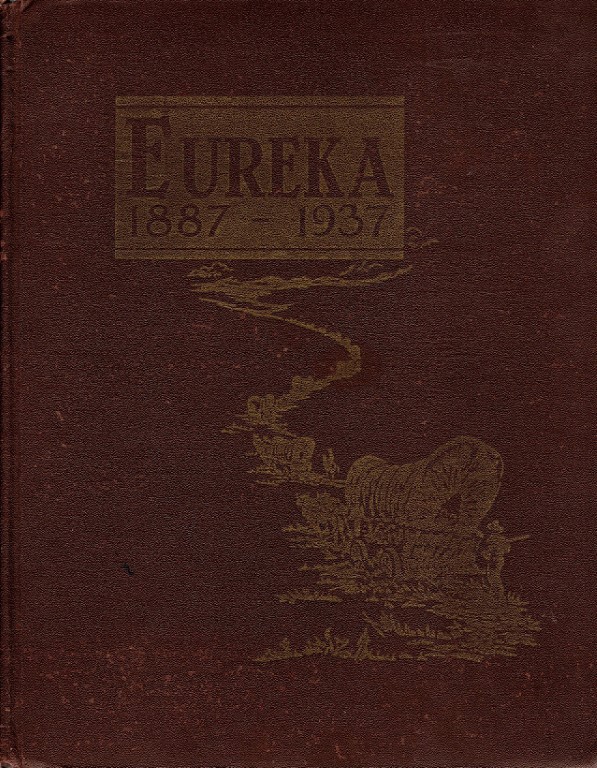 Author Name Federal Writer's Project, Ed., Homeyer, F. J., Editor-In-Chief; Illus. with b/w photos [Illustrator]
Title Eureka 1887-1937
Binding Hardcover
Book Condition Good-.
Type Hardcover
Publisher Eureka's Golden Jubilee Org. 1937-01-01
Seller ID 325927
GOOD-. Brown illustrated cloth-bound boards, approx. 11'' x 9.75'', 287pp., significant bumps and small tears to spine edges, significant bumps and fraying to corners of covers, moderate rub wear to spine, spine hinges, covers, moderately faded front cover, very small ink writing to top corner of fly page, inner hinge split between first blank page and illustrated page, slight inner hinge split between pages 14 & 15 and 32 & 33, more significant inner hinge split between pages 286 & 287.
Price = 65.00 USD