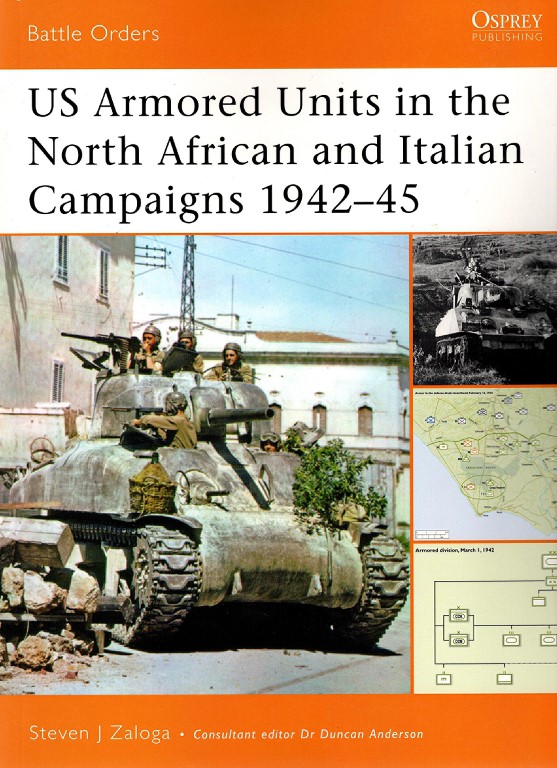 Author Name Zaloga, Steven J.
Title US Armored Units in the North Africa and Italian Campaigns 1942-45 (Battle Orders)
Binding Paperback
Book Condition Good-.
Type Paperback
Publisher Osprey Publishing 2006-08-29
ISBN Number 1841769665 / 9781841769660
Seller ID 325921
GOOD-. Orange photo illustrated paperback with a white spine. Approx. 9.5" x 7.5". 96pp. Bumps to edges and corners. Rub wear. Dust/dirt markings to back cover. Scratch to spine, plastic film beginning to come off. Light indentations and scratches to back cover.
Price = 18.95 USD