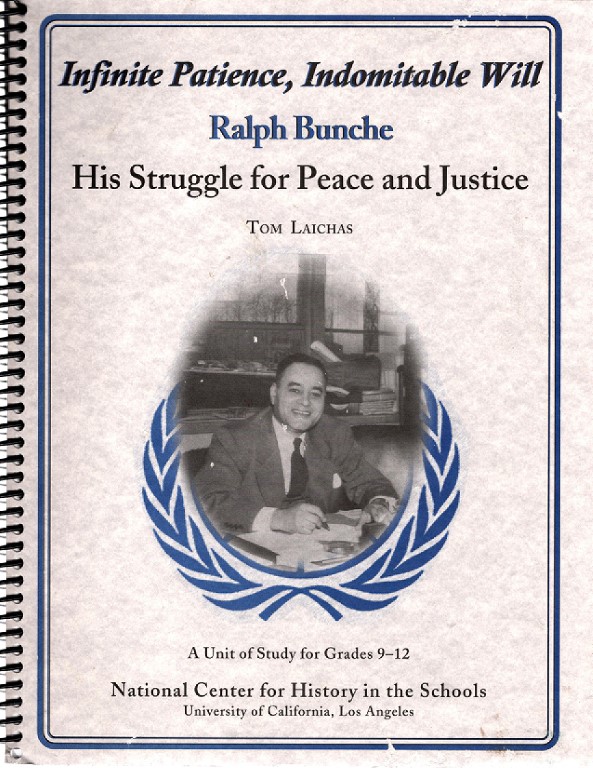 Author Name Tom laichas
Title Infinte Patience, Indomitable Will Ralph Bunche , His Struggle for Peace and Justice
Binding Spiral-bound
Book Condition Good.
Type Spiral-bound
Publisher University of California, Los Angeles 2003-01-01
Seller ID 325909
GOOD. Black spiral-bound off white front wraps and black back wraps, approx. 10.75'' x 9'', bagged for protection, creases to bottom front spine hinge, few small chips and small light brown stains to front cover, few small chips to edges of back cover, small crease to top corner of back spine hinge, few clear textured stains and 1 small white stain to back cover, creases to bottom corner of spine hinge of several pages in front.
Price = 18.95 USD