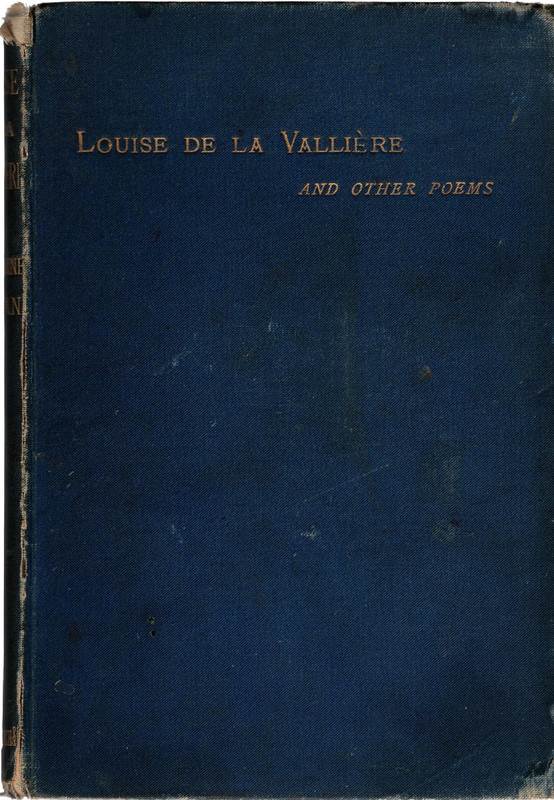 Author Name Katherine Tynan
Title Louis De La Valliere And Other Poems
Binding Hardcover
Book Condition Good-.
Type Hardcover
Edition 1st
Publisher Kegan Paul, Trench & Co. 1885-01-01
Seller ID 325781
GOOD-. Blue cloth bound boards, no jacket, approx. 7.75'' x 5'', 44pp., bagged for protection, moderately faded spine, significant bumps/chips to spine edges and corners of covers, beginning outer front and back hinge splits, small dent to top edge of front cover, moderate to heavy rub wear to edges of covers, large brown and small white stains to covers, front and back inner hinge splits, pencil writing to fly page.
Price = 95.00 USD