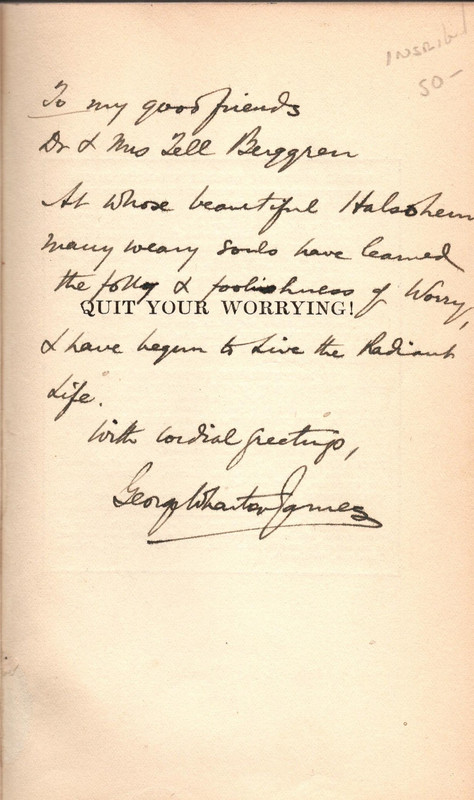 Author Name James, George Wharton
Title Quit Your Worrying!
Binding Hardcover
Book Condition Good-.
Type Hardcover
Edition 1st
Publisher The Radiant Life Press 1916-01-01
Inscription Signed
Seller ID 325775
*AUTOGRAPHED/SIGNED* by author George Wharton James with personalized inscription and note to Dr and Mrs Dell Berggren on the half title page. GOOD-. Green cloth bound boards, approx. 7'' x 4.75'', 262pp., lightly faded spine title, bumps to spine edges and corners of covers, moderate rub wear to front spine hinge, bottom edges of covers, back spine hinge and back cover, small white stains to middle front cover and upper back cover, inner front and back hinge splits, small ink stamp to inside front cover, few light gray and brown smudges to fly page, small pencil writing to top corner of half title page.
Price = 95.00 USD