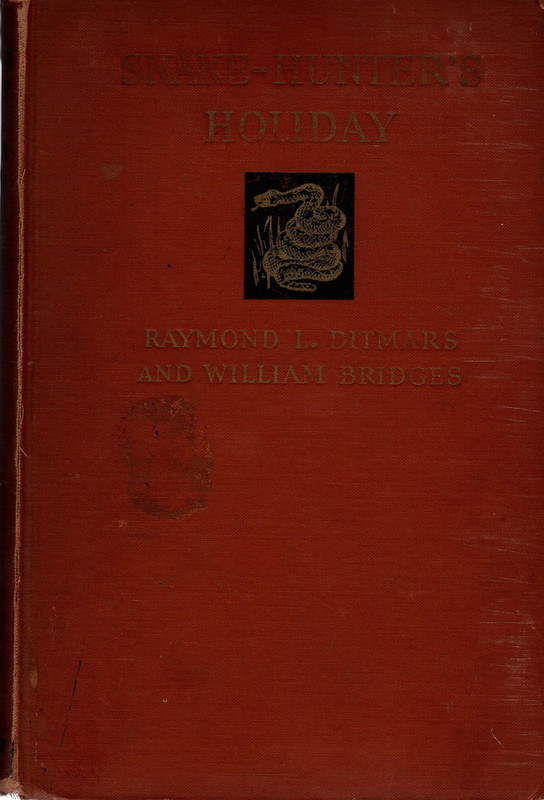 Author Name Raymond L. Ditmars; William Bridges
Title Snake-Hunters' Holiday
Binding Tankobon Hardcover
Book Condition Fair.
Type Tankobon Hardcover
Publisher D. Appleton-Century Company 1935-01-01
Seller ID 325706
Fair. Reddish Brown hard cover boards. Approx. 8" x 6". Book edges are heavily chipped, especially the corners. Tears to spine, especially to top. Remains of adhesive to front cover, no longer sticky but outline is left. Scratch markings to front book edge. Dirt markings to covers, especially spine. Spine is basically a blackish red. Bagged for protection.
Price = 95.00 USD