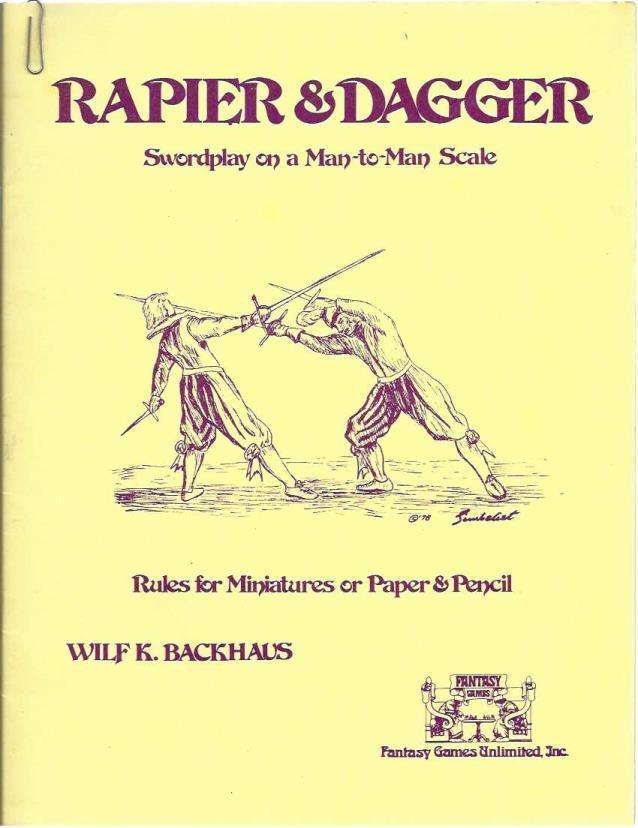 Author Name Backhaus, Wilf K.
Title Rapier & Dagger Swordplay on a Man-to-Man Scale Rules for Miniatures or Paper & Pencil
Binding Paperback
Book Condition Good.
Type Paperback
Publisher Fantasy Games Unlimited, c.1978, 1978-01-01
Seller ID 323232
GOOD. Yellow illustrated wraps, approx. 8.5'' x 11'', 21pp., bagged for protection with a stiff backing board, movement effect table paper clipped to inside front cover, small creases along stapled edge, very small creases to corners, small closed tear to left edge of back cover, small brown stain to top spine hinge of back cover, light rub-wear to both covers.
Price = 45.00 USD