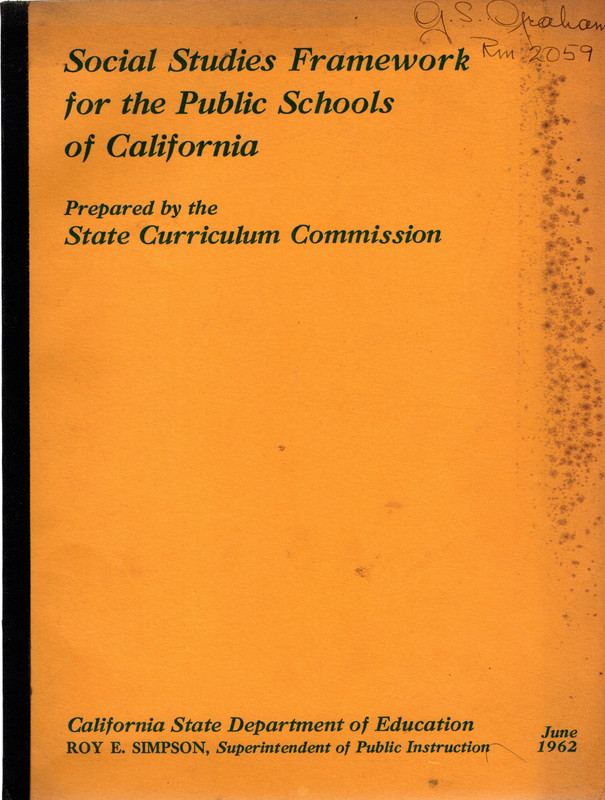 Author Name California State Curriculum Commission
Title Social Studies Framework for the Public Schools of California
Binding Paperback
Book Condition Good-.
Type Paperback
Publisher California State Department of Education 1962-06-01
Seller ID 325650
GOOD-. Black spine with yellow wraps, approx. 11'' x 8.5'', 109pp. bagged for protection with a stiff backing board, small chip to bottom of spine, small creases to spine edge and corners of covers, gray smudges to top and side edges of covers, lots of little brown textured stains to right edge of front cover, few small gray and brown stains to front cover, ink writing to top front cover, moderate rub wear, light gray smudges and some small brown and red stains to back cover, loose thread to middle back spine hinge, few small gray stains to page edges, inner pages are in good very readable condition.
Price = 18.95 USD