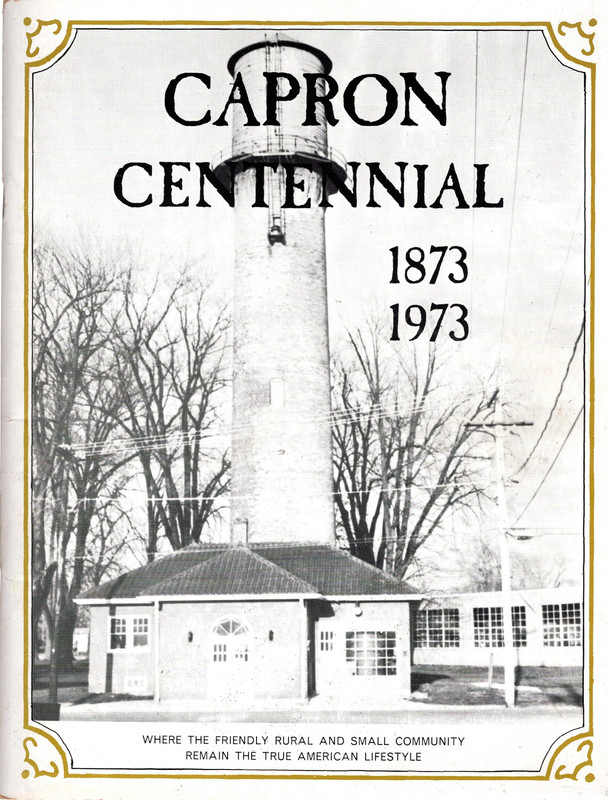 Author Name David Rath
Title Capron Centennial 1873-1973
Binding Paperback
Book Condition Good-.
Type Paperback
Publisher Capron Centennial Committee 1973-01-01
Seller ID 325546
GOOD-. White illustrated photo illustrated wraps, approx. 11'' x 8.5'', 83pp., bagged for protection with a stiff backing board, significant rub wear to stapled spine, small chips/creases to spine edges, edges and corners of covers, few creases, some light rub wear and a few small black and brown stains to covers, 2 small scratch marks to bottom page edges.
Price = 24.95 USD