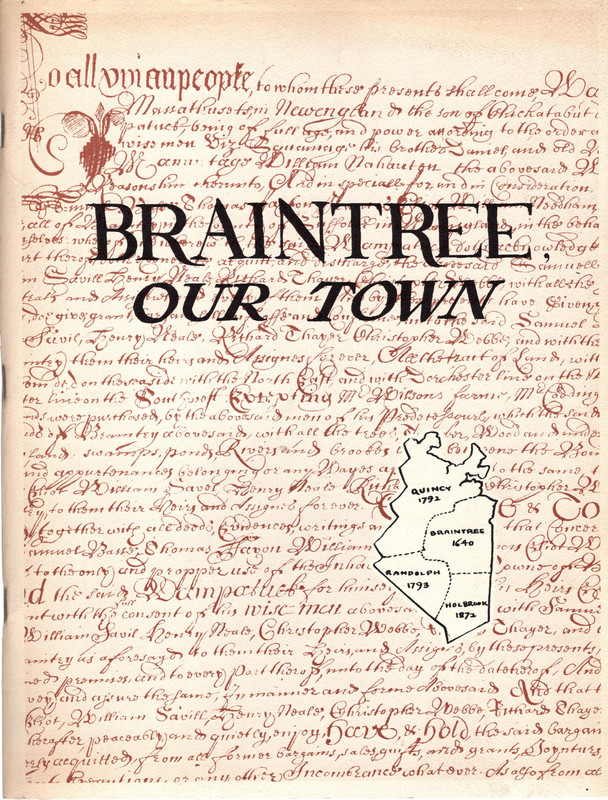 Author Name Lewis, Elizabeth C. ; O'Connell, Marion M. ; Metayer, Elizabeth N.
Title Braintree, Our Town
Binding Paperback
Book Condition Good.
Type Paperback
Publisher The Philergians of Braintree 1970-01-01
Seller ID 325529
GOOD. Cream colored illustrated staple-bound wraps, approx. 11'' x 8.5'', 100pp., bagged for protection, small chips to spine edges, very small creases to corners of covers, creases to spine hinges, some light rub wear, gray smudges and small brown stains to back cover.
Price = 18.95 USD