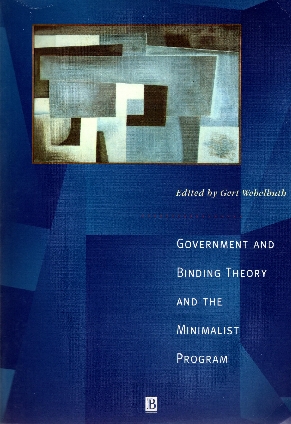 Author Name Webelhuth, Gert [Editor]
Title Government and Binding Theory and the Minimalist Program: Principles and Parameters in Syntactic Theory
Binding Perfect Paperback
Book Condition Good.
Type Perfect Paperback
Publisher Wiley-Blackwell 1995-05-03
ISBN Number 0631180613 / 9780631180616
Seller ID 325302
GOOD. Blue paperback. Approx. 9.5" x 7". 483pp. Bumps to edges and corners. Both corners on front cover have creases. Crease to top of front cover near spine. Rub wear. Back bottom corner has a crease.
Price = 18.95 USD