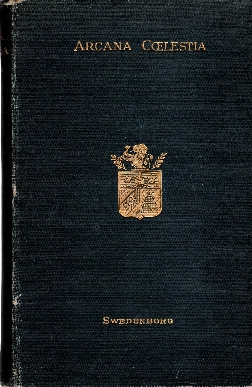 Author Name Emanuel Swedenborg
Title Arcana Coelestia, Volume VI,
Binding Hardcover
Book Condition Fair.
Type Hardcover
Publisher The Sedenborg Society 1889-01-01
Seller ID 325294
*VOLUME VI ONLY!* FAIR. Blue cloth bound boards, approx. 8.5'' x 5.5'', 446pp., bagged for protection, spine faded to dark green, crease to middle spine, chips/creases/wear to spine edges and corners of covers, few small chips and moderate rub wear to spine hinges, light fading and moderate rub wear to covers, moderate rub wear and a few small chips to cover edges, cloth on back spine hinge beginning to separate from boards, small brown stains to page edges, detached fly page, small chips to fly page, ink stamp, small ink and pencil writing to top of half title page, few pages in back and in front are brown and brittle.
Price = 24.95 USD