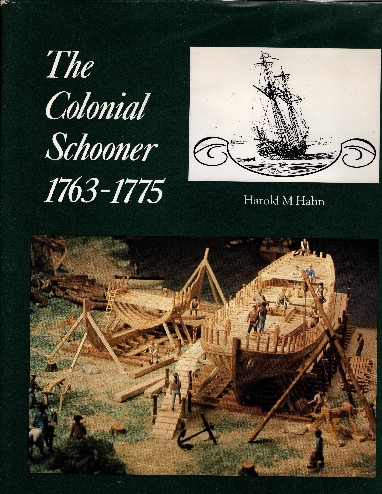 Author Name Hahn, Harold M.
Title Colonial Schooner 1763 - 1775
Binding Hardcover
Book Condition Good.
Jacket Condition Good.
Type Hardcover
Publisher Naval Institute Press 1981-07-01
ISBN Number 0870219278 / 9780870219276
Seller ID 325067
GOOD/GOOD. Green photo illustrated dust jacket, dust jacket in archival plastic protector. Approx 11.5" x 9". Chips to corners and spine edges. small closed tears to bottom of front cover. Closed tear to top of back cover near spine. Rub wear.
Price = 24.95 USD