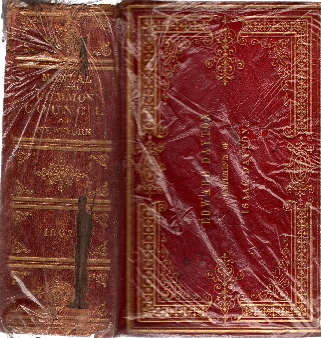 Author Name D.T. Valentine
Title Manual Of The Common Corporation of the City Of New York
Binding Hardcover
Book Condition Good-.
Type Hardcover
Publisher Edmund Jones and Co., Printers 1862-01-01
Seller ID 324989
GOOD-. Red leather bound gold embossed boards covered with plastic wrap, bagged for protection, approx. 7.5'' x 5'' x 2.5'', spine split, closed tears to top and bottom of spine, significant bumps to corners, heavy rub wear to spine hinges and edges of covers, heavy wear and foxing to first and last few pages, rub wear to page edges, some foxing to inner pages, inner spine split between pages 252 & 253, loose binding and some loose pages but no missing pages, edges of pages have turned brown with age.
Price = 65.00 USD