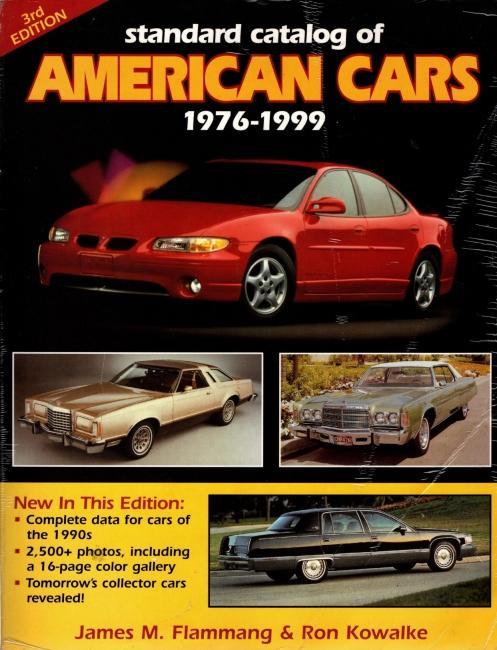 Author Name Flammang, James M.; Kowalke, Ron
Title Standard Catalog of American Cars 1976-1999
Binding Paperback
Book Condition Fair.
Type Paperback
Publisher Krause Publ 1999-12-01
ISBN Number 0873417550 / 9780873417556
Seller ID 324923
Fair. Black and yellow photo illustrated paperback. Approx. 11" x 8.5" x 2". Bumps to edges and corners. Bottom corner is slightly curling along with the first 30 pages. plastic film on front and back cover is creasing and starting to come off. chips to spine and spine edges. Top back cover is bent. Corroded sticker on back cover near bar code. Clean pages, no highlighting or underlining.
Price = 35.00 USD