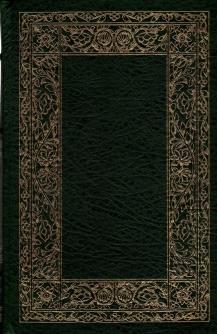 Author Name Thornton & Jim Campbell Wilder
Title Our Town / The Skin of Our Teeth / The Matchmaker (Plays)
Binding Leather Bound
Book Condition Good.
Type Leather Bound
Publisher Franklin Library 1980-01-01
Seller ID 324785
*Franklin Library* GOOD. Green leather bound hardcover. Approx. 9.5" x 6.5". 456pp. Bumps/ chips to edges and corners. Quite a few chips to bottom edge of book cover. Tight binding, appears to have been opened very little.
Price = 24.95 USD