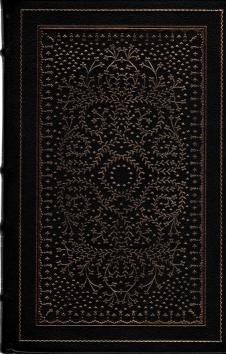 Author Name JEFFERSON, Thomas.
Title Thomas Jefferson: The Life and Selected Writings - Franklin Library - Tudor Banus Illustrations - Limited Edition
Binding Hardcover
Book Condition Good.
Type Hardcover
Publisher Franklin 1982-01-01
Seller ID 324778
*Franklin Library* GOOD. Black leather bound hardcover. Approx. 9.5" x 6.5". 586pp. bumps to edges and corners. chips to corners. Super tight binding, appears to have never been opened or very little.
Price = 35.00 USD