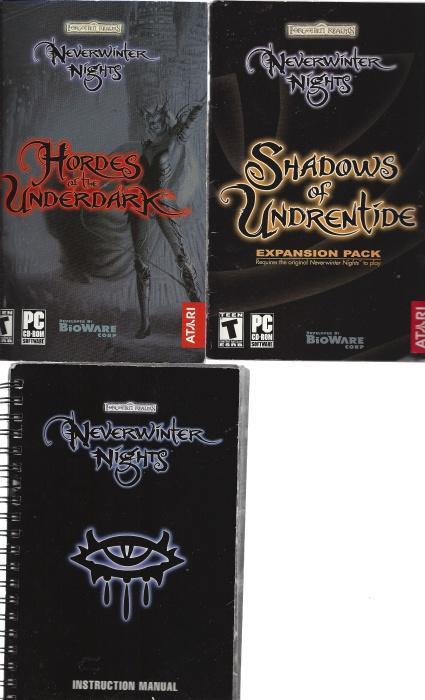 Author Name N/A
Title Forgotten Realms Neverwinter Nights 3 Volume Set
Binding Paperback
Book Condition Good.
Type Paperback
Publisher Atari Interactive, Inc. 2003-01-01
Seller ID 323857
*3 Volume Set: "Hordes Of The Underdark," "Shadows Of The Undrentide," "Neverwinter Nights Instruction Manual" GOOD. 2 stable bound paperbacks, 1 spiral bound paperback, approx. 7'' x 4.5'', bagged for protection, staple bound paperbacks have small chips/creases to stapled edges and edges of covers, spiral bound paperback has small chips/creases to edges and some minor dents to covers.
Price = 24.95 USD