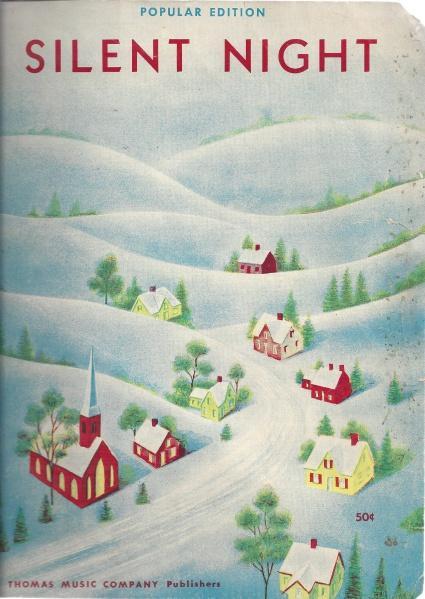 Author Name not listed
Title Silent Night (Popular Edition)
Binding Sheet music
Book Condition Good-.
Type Sheet music
Publisher Thomas Music Company 1951-01-01
Seller ID 323724
GOOD-. White and blue illustrated wraps, approx. 12'' x 9'', bagged for protection with a stiff backing board, light rub wear along folded edge, small creases/chips to folded edge, top corner torn away, creases to bottom corner, foxing to right edge of front cover, large crease to back top corner, small part of right edge near middle of back cover torn away, small chips/tears to left edge of back cover, few small light brown stains scattered across back cover, small light brown stains to corner of inside back cover.
Price = 6.95 USD