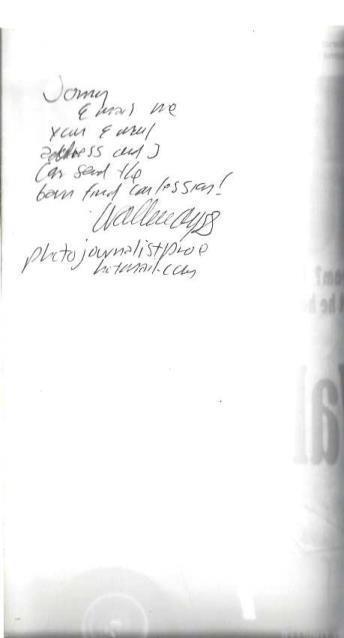 Author Name Wallace Wyss
Title Ferrari Hunters
Binding Paperback
Book Condition Good.
Type Paperback
Publisher Berlinetta Speciale Publishing 2011-01-01
Inscription Signed
Seller ID 323396
GOOD. *AUTOGRAPHED/SIGNED* by Wallace Wyss on the back of front cover, addressed to Jonny. White photo illustrated paperback. Approx. 8.5" x 5.5". 407pp.Blue ink blots to very edge of pages. Dirt stains to the very bottom of pages.
Price = 8.95 USD