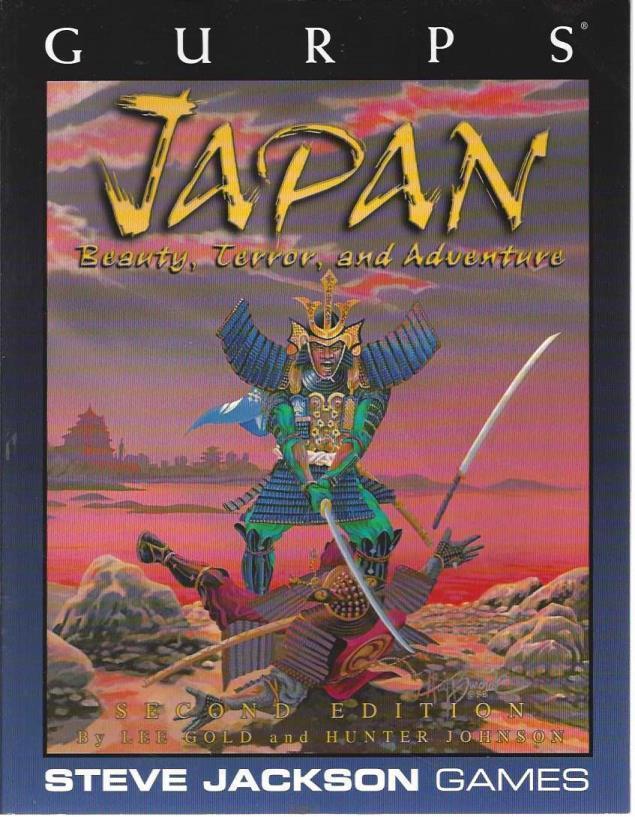 Author Name Gold, Lee; Johnson, J. [Contributor]
Title GURPS Japan: Beauty, Terror, and Adventure, 3rd Edition (GURPS: Generic Universal Role Playing System)
Binding Paperback
Book Condition Good.
Type Paperback
Publisher Steve Jackson Games 1999-11-01
ISBN Number 1556343884 / 9781556343889
Seller ID 323224
GOOD. Dark blue illustrated wraps, approx. 8.5'' x 11'', 128pp., light brown stains to upper spine edge, very small brown stain to bottom front cover near page edge, large crease to upper right corner of covers and page edges, small brown stain to bottom middle of back cover.
Price = 6.95 USD