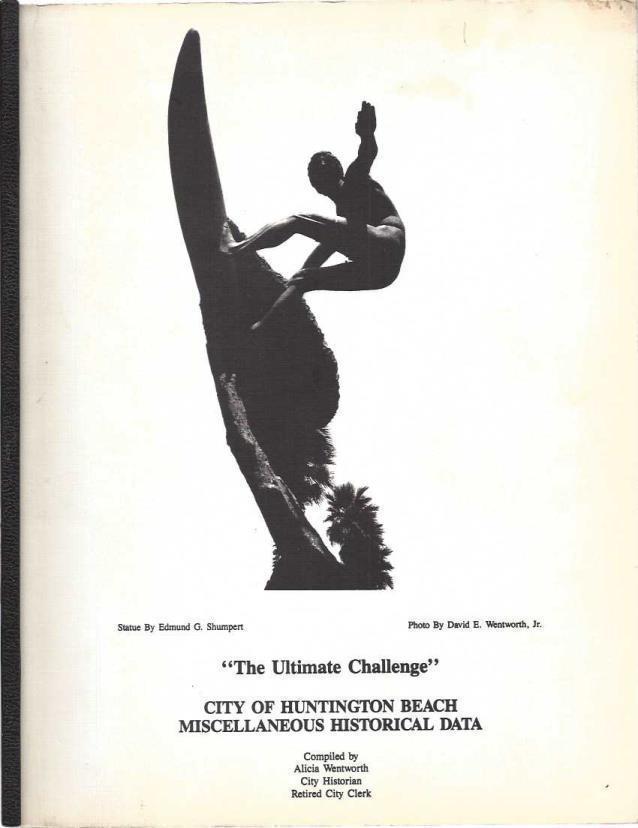 Author Name Alicia Wentworth
Title The Ultimate Challenge: City of Huntington Beach Miscellaneous Historical Data
Binding Paperback
Book Condition Good.
Type Paperback
Publisher City of Huntington Beach, CA 1998-01-01
Seller ID 322879
GOOD. White illustrated wraps, approx. 8.5'' x 11'', bagged for protection, crease along front spine hinge, small creases to corners, light brown stains to corner of front cover, light grey fingerprints to back cover, very small brown stain to back cover.
Price = 30.00 USD