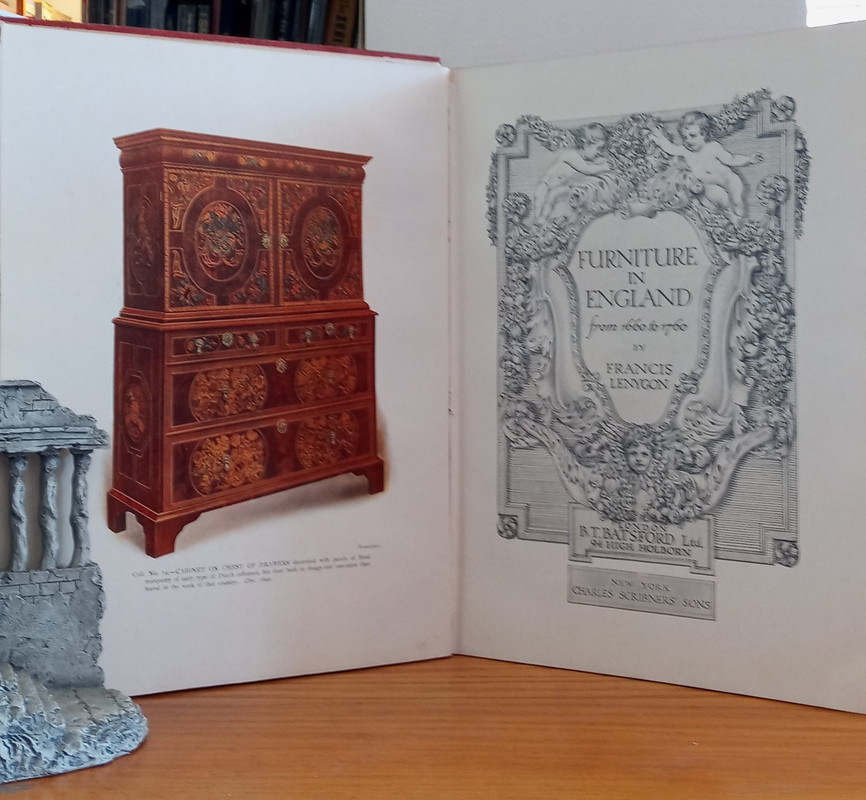 Author Name Francis Lenygon
Title Furniture In England From 1660 to 1760
Binding Hardcover
Book Condition Fair.
Type Hardcover
Publisher Charles Scribner's Sons 1914-01-01
Seller ID 322797
Fair. Red boards, approx. 11'' x 14.5'', 300pp., bumps/fraying to spine edges and corners, spine lean/roll, significant rub-wear/chipping to front cover, small brown stains to front cover, pencil markings to upper inside front cover, personal library tag to fly page, several inner spine splits between pages, foxing to last page, oversized, heavy, additional shipping charges may apply.
Price = 45.00 USD