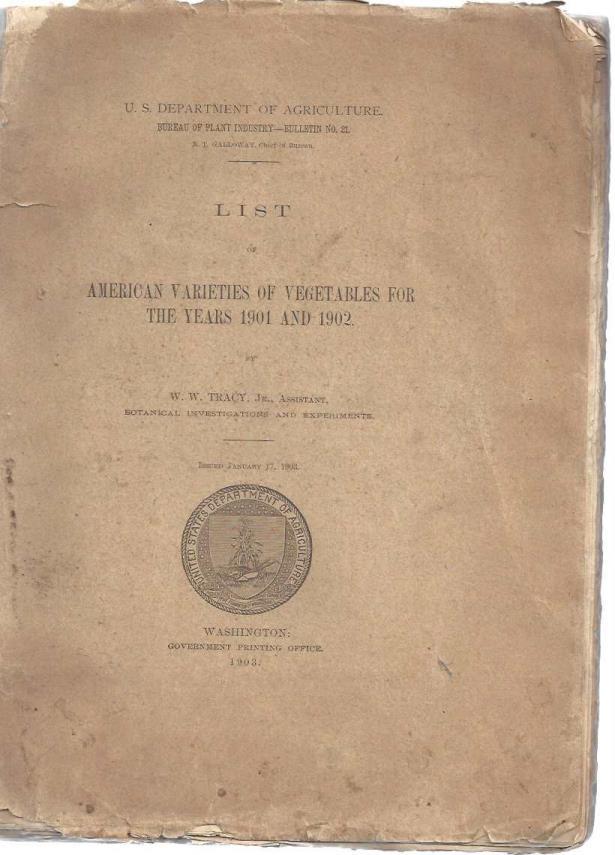 Author Name W.W. Tracy Jr.
Title List of American Varieties of Vegetables For The Years 1901 And 1902
Binding Staple Bound
Book Condition Fair.
Type Staple Bound
Publisher U.S. Department of Agriculture 1903-01-01
Seller ID 322789
Fair. Originally a hardback, but covers and spine are missing. Staple-bound, approx. 8'' x 11'', 402pp., bagged for protection with a stiff backing board, detached title page, light stains/rub-wear to title page, chips and small tears to page edges, several dog-eared pages, large crease to page 402.
Price = 6.95 USD