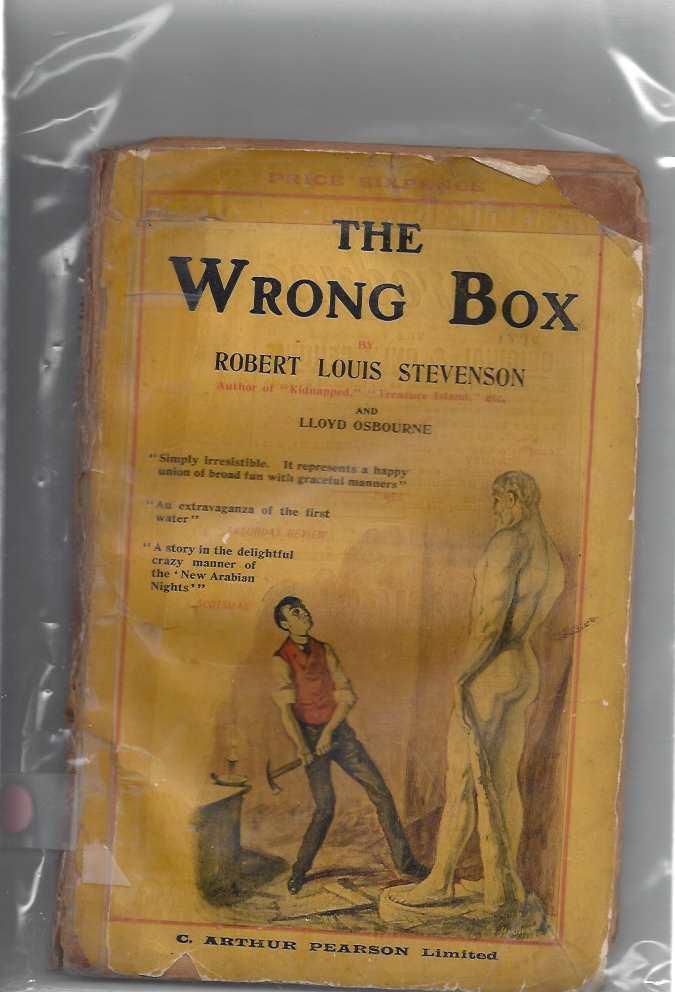 Author Name Robert Luis Stevenson and Lloyd Osbourne
Title The Wrong Box
Binding Paperback
Book Condition Fair.
Type Paperback
Publisher London C. Arthur Pearson 1910-01-01
Seller ID 322597
FAIR. Yellow illustrated pulp magazine, bagged for protection with a stiff backing board, approx. 5.5'' x 8.5'', undated, circa 1910 printing (story originally written 1894), large tears to edges, tape-repair to edges and spine binding, browning pages, very fragile pages, chips/tears to edges, very fragile binding.
Price = 6.95 USD