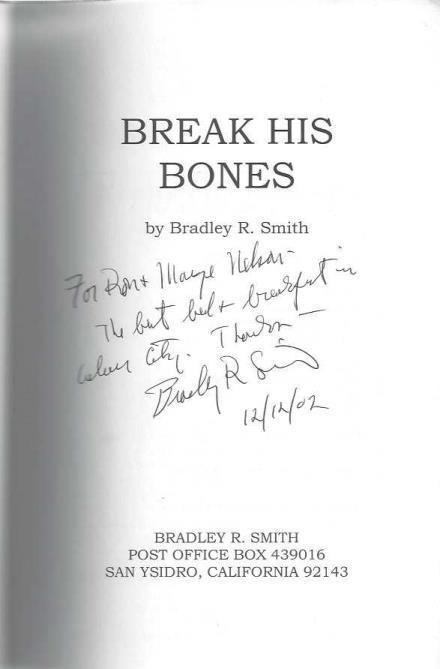 Author Name Smith, Bradley R.
Title Break His Bones: The Private Life of a Holocaust Revisionist
Binding Paperback
Book Condition Good-.
Type Paperback
Publisher B.R. Smith (privately published) 2002-10-01
ISBN Number 0972375600 / 9780972375603
Inscription Signed
Seller ID 322475
GOOD-. *AUTOGRAPHED/SIGNED* by Bradley R. Smith on title page with inscribed note addressed to Ron and Mary Nelson. white photo-illustrated wraps, bagged for protection, shelf wear, tears to edges of covers, light stains to edges, some annotations and corrections to text.
Price = 24.95 USD