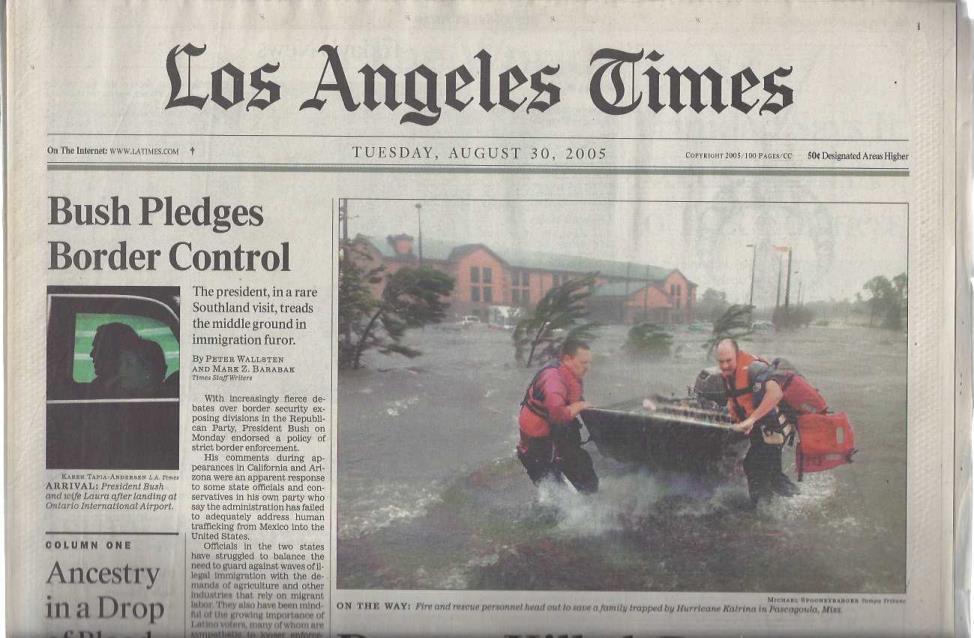 Title Collection of 13 Newspapers Covering Hurricane Katrina in 2005
Binding Loose Leaf
Book Condition Good-.
Type Loose Leaf
Publisher Los Angeles Times 2005
Seller ID 322082
GOOD-. collection includes 13 local Southern California newspapers covering the Hurricane Katrina disaster of 2005. all papers are loose with the possibility of some missing sheets, all bagged for protection, faded edges and small chips to edges.
Price = 24.95 USD