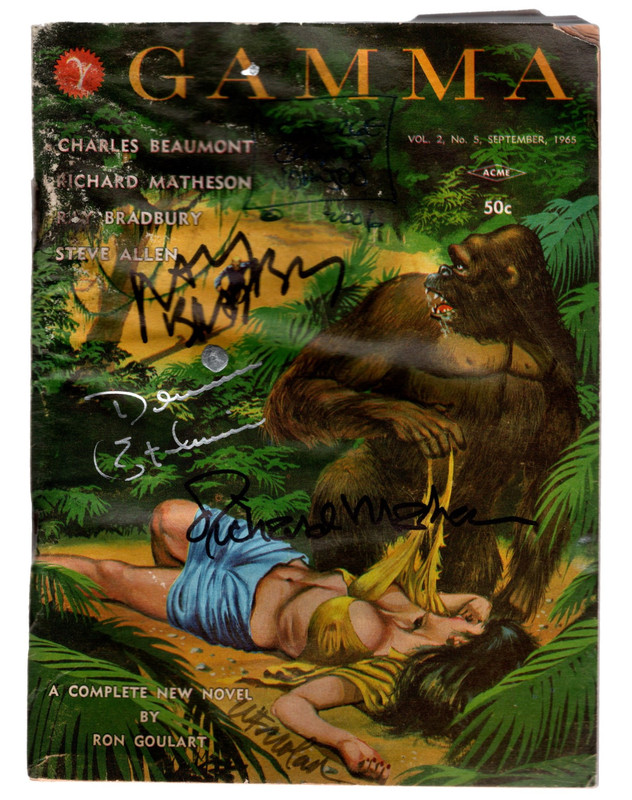 Author Name beaumont
Title gamma 1965
Binding Paperback
Book Condition Fair.
Type Paperback
Publisher Star Press, Inc. 1965-01-01
Inscription Signed
Seller ID 321800
FAIR. *AUTOGRAPHED/SIGNED* by George Clayton Johnson, Ray Bradbury, Dennis Etchison, Richard Matheson, and William F. Nolan on front cover. white pulp magazine with green illustrated front cover, bagged for protection with a stiff backing board, heavy stains/discoloration interior covers and throughout text, warped pages, browning and brittle pages, tears to covers near spine staples, large chips to corners, detached top edge of back cover, musty odor, soiled edges and end pages.
Price = 125.00 USD