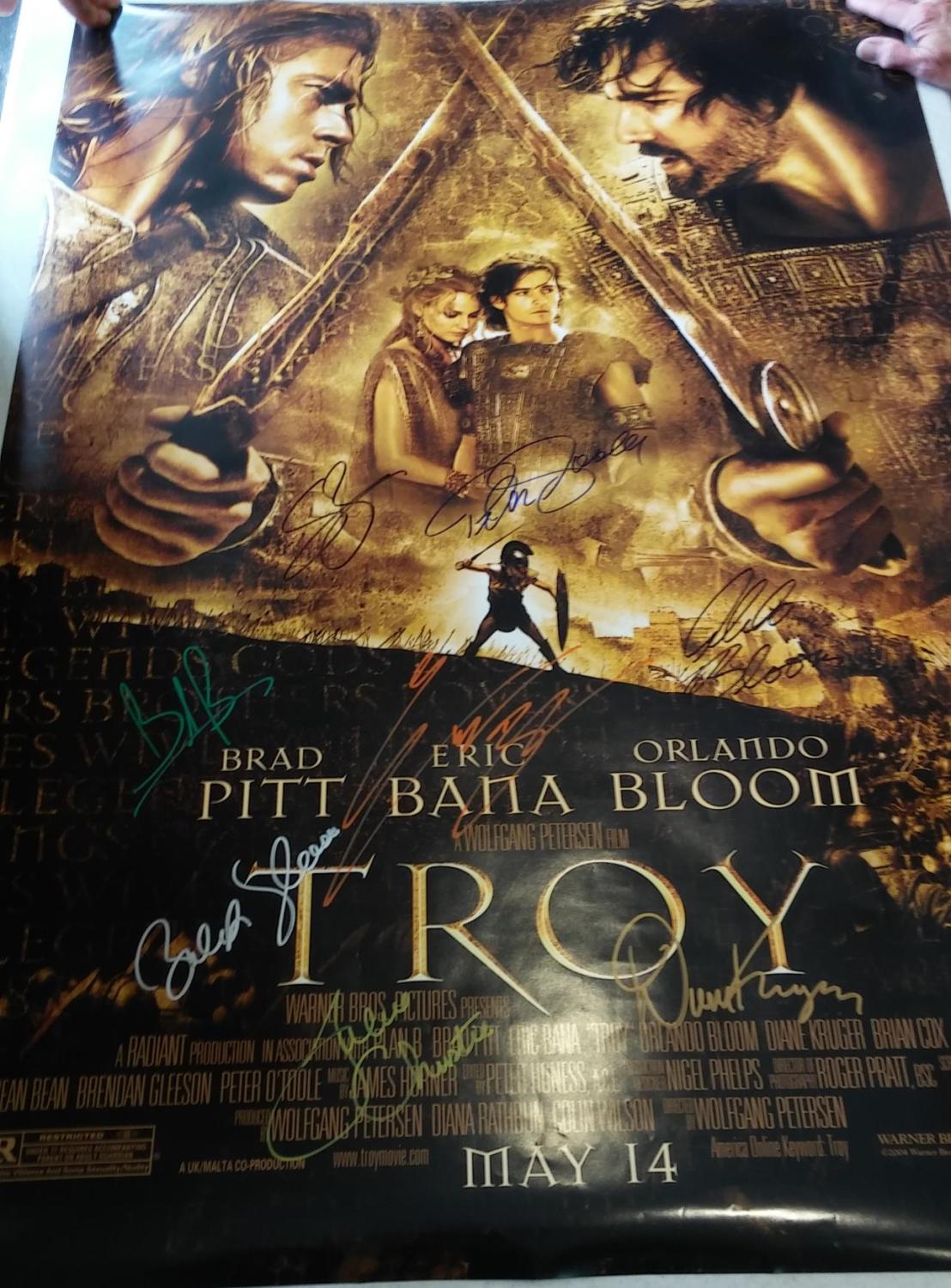 Author Name n/a
Title FULL SIZE MOVIE POSTER 'TROY', *SIGNED* BY CAST (REPRINT POSTER)
Binding Poster
Book Condition Very Good.
Type Poster
Publisher Warner Brothers 2004-01-01
Seller ID 319925
VG. rolled double-sided reprint full-sized movie poster, very light exterior wear, in hard plastic protector sleeve, poster may arrive with creases from being rolled and from shipment. *AUTOGRAPHED/SIGNED* by Peter O'Toole, Brad Pitt, Orlando Bloom, Diane Kruger, Eric Bana.
Price = 250.00 USD