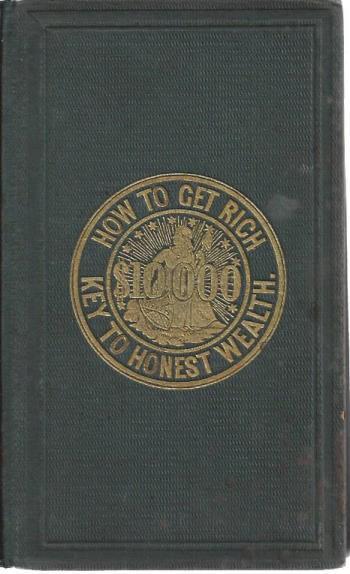 Author Name Smith, Asher L
Title How to get rich; or, A key to honest wealth: Being a practical guide to business success. Applicable to all trades & professions
Binding Unknown Binding
Book Condition Fair.
Type Unknown Binding
Publisher The New York Pub. Co. [etc.] 1866-01-01
Seller ID 319708
FAIR. ***THIS IS THE 1868 PRINTING OF THE 1866 EDITION*** green boards with gilt cover decoration, bagged for protection, large bumps to corners, broken spine, possible missing pages before frontispiece, large hingesplit at broken spine, heavy foxing and stains, large chips to edges of covers, musty odor.
Price = 65.00 USD