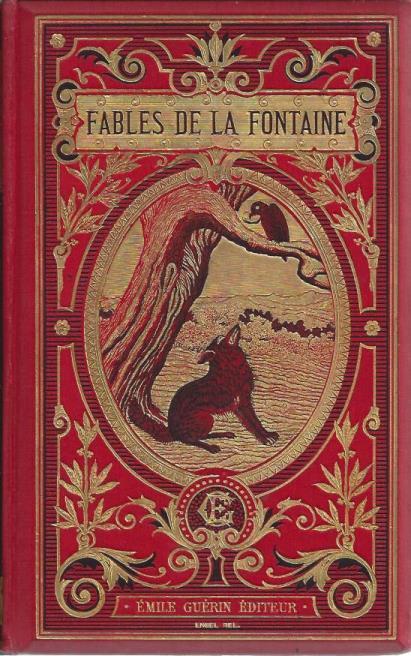 Author Name n/a; Weir, Desandre et Hadamar [Illustrator]
Title Fables de La Fontaine (Nouvelle Edition)
Binding Hardcover
Book Condition Good.
Type Hardcover
Publisher Librairie de Theodore Lefevre (Emile Guerin) 1905-01-01
Seller ID 318098
GOOD. *TEXT IN FRENCH* Red full leather boards with gilt page edges and engraved cover illustration, bagged for protection, approx. 5.5' x 9'', 248 pp., spine lean/roll, some bumps to corners, bookplate interior front cover, very light foxing beginning pages, lightly faded pages, gilt on top page edges faded.
Price = 195.00 USD