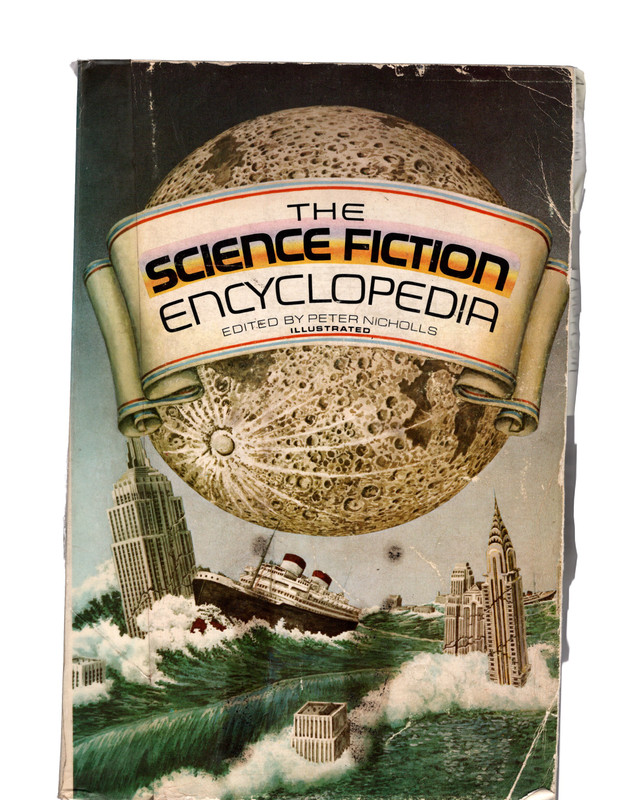 Author Name Nicholls, Peter [Editor]
Title *SIGNED* Science Fiction Encyclopedia [EX-LIBRARY]
Binding Paperback
Book Condition Fair.
Type Paperback
Publisher Doubleday 1979-10-01
ISBN Number 0385147430 / 9780385147439
Inscription Signed
Seller ID 314518
FAIR. X-Library copy with usual marks, *AUTOGRAPHED/SIGNED* by Stuart J. Bryne (title page), aka John Bloodstone, Harry Turtledove (title page), Dennis Etchinson (title page), Craig Spector (title page), John Skipp (title page), Forrest J. Ackerman (p.16), Poul Anderson (p.31), Michael Collins (p.128), Arthur Byron Cover (p.142), illustrator Kelly Freas (p.235), David Gerrold (p.252), George Clayton Johnson (p.322), Michael (Joseph) Kurland (p.338), Richard A. Lupoff (p.367), William F. Nolan (p.429), Charles Nuetzel (p.433), and Jerry Pournelle (p.471). White illustrated wraps, bagged for protection, approx. 7'' x 10'', large creases to covers at corners and edges, faded, heavy shelf wear, light stains to page edges, tape-repaired spine.
Price = 245.95 USD